From: https://www.neighborhoods.com/blog/construction-begins-on-pennylane-mixed-use-complex-in-culver-city
CityView, an investment and development firm headquartered in Los Angeles, has officially begun construction on Pennylane, a new mixed-use complex in Culver City. The company first submitted plans for this project back in 2015 and recently finished demolition of the two commercial structures previously sitting on the slated property, which is located at the intersection of Washington Boulevard and Inglewood Avenue.
According to Urbanize, the Pennylane development will bring approximately 100 residences and 15,000 square feet of retail to the 1.2-acre site.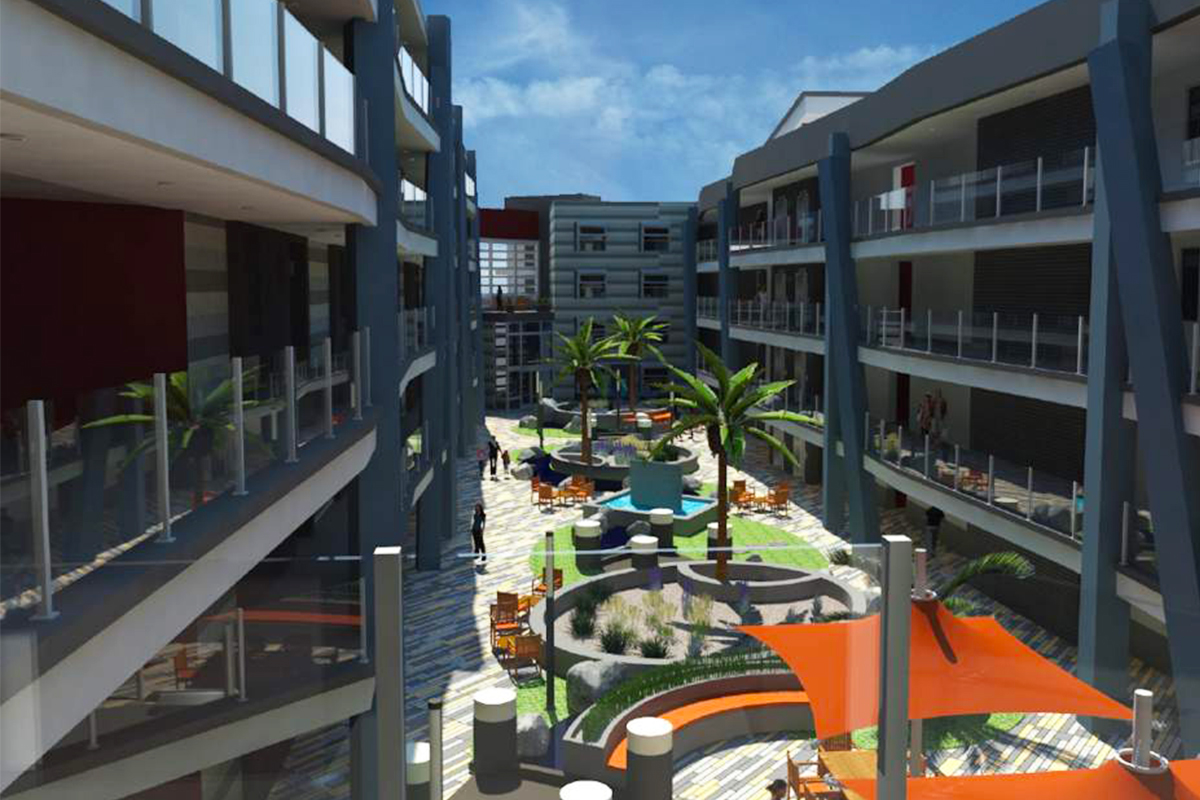 The five-story structure will feature a mix of studio and one-bedroom residential dwellings, along with four units dedicated to affordable housing, as well as an underground parking garage for up to 200 vehicles.
The Agoura Hills -based firm PK Architecture has been tapped to design the multi-use development. Based on renderings for the development, the contemporary-style building's exterior will be painted white, slate-grey, and red, with paneled glass walls, windows, and strategically placed staircases towards the center of the structure. Designs also showcase a landscaped community courtyard, with plenty of green areas and lounge space.